Yesterday I had a full circle moment, when Avery and Harper met my fertility specialist, Dr. Goldstein. We attended Dr. G's annual Celebration of Babies.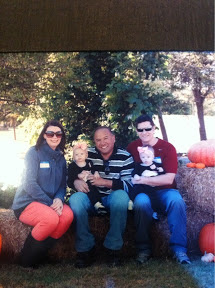 I feel so thankful and blessed that technology and education has come so far in the infertility field. Without all of the research and my amazing doctor, Avery and Harper would not be here today. When I saw Dr. Goldstein yesterday I immediately started crying, he probably thought wow I really have a basket case on my hands...ha ha!!!! It was amazing to see all of the babies and children that he has helped bring into this world. I will forever be grateful and thankful to him.
We were so lucky to have a few friends come along with us too. Avery and Harper's Godparents were there to celebrate this special day too.
Meredith with Harper.
Sarah and I with Avery.
Meredith's family came to celebrate two special little babies in their family as well. Her adorable cousins were there with their parents, grandma and Meredith's sister Lindsay. Dr. G was the miracle worker that helped her aunt and uncle become parents too. Oh my goodness her cousins are absolutely precious!!!! Unfortunately, I didn't get a pic of them at the celebration.
This is an event that we plan to attend every year!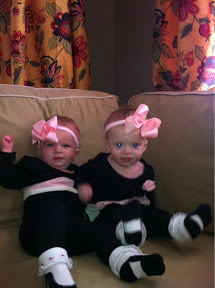 Love this pic...Avery's facial expression is hysterical. Promise she was happy!!
- Posted using BlogPress from my iPhone